Hey sports fans! I mean, music* fans!  It's been more than a month since I posted anything! What the hell?! So much has happened. I've been screaming my high temperature takes at other cars in traffic and it's almost like no one's hearing me! What the hell?! Hear me!
There was so much new music in the first month of 2018! I hope you recovered from your holiday hangover and listened for yourself, but in case you didn't, I got your back, dawg.
More Disco Songs About Love – De Lux
Released on the 19th day, De Lux came through with their third studio album in the last four years.  More Disco Songs About Love falls right in line with what we already knew about this all fun, nu-funk, dance duo of Sean Guerin and Isaac Franco (no relation to James or Dave).  It's full of dark, rhythmy jams with loopy and, at times, downright morbid lyrics.  De Lux makes light of the idea of producing more music just for the sake of producing more music, which i could imagine is a common and relatable feeling for an artist working on their second encore.  It's fun to throw caution to the wind and rock out with some kooky dudes on this and all three of their albums.  Tour more, come back to Denver, pls.
2. Earthtones – Bahamas
Maybe the best of the bunch, Earthtones by Afie Jurvanen and his Canadian based band crank out what I consider to be their best work yet.  He kind of reminds me of a new age, more fun and engaged in the real world version of Jack Johnson. I initially came to love Bahamas through the single off the previous record 'All The Time', because it was used in this commercial where James Franco falls off a roof to get his scarf back? Afie outdoes himself in his latest full length album.  It's listenable cover to cover, and I absolutely cannot wait to see him live in just over a week at the Bluebird Theater.
3. Con Todo el Mundo – Khruangbin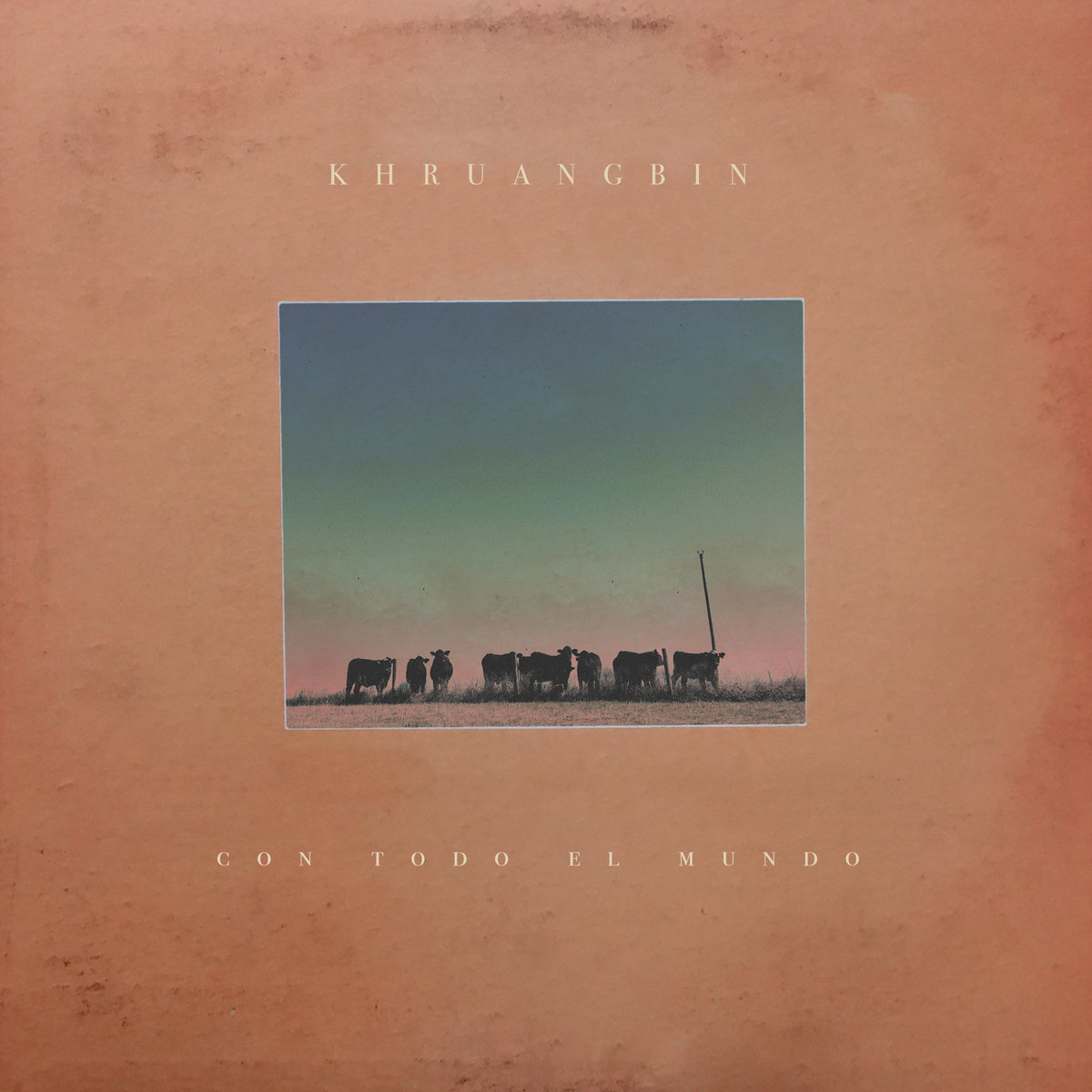 Finally, releasing on the 26th day of the first month of 2018, Khruangbin hits another smooth slide in their second studio album, which, according to the band, translates to 'With all the world'.  Consistency seems to be the assumption with the three piece Thai-funk insprired, groove band.  It's extremely listenable, and makes you feel like the coolest dude in the nieghborhood, just for knowing these guys exist. Shouts out to the incomparable Laura Lee on bass for sticking around after the show to sign the vinyl's sold.  I asked her who their wig guy was, but she wouldn't tell.  Must be the best kept secret in the industry…
I'm so late on this post that there's even been some February action to report on.  MGMT released Little Dark Age (today!) their first album in five years, and it doesn't suck!  Rhye (RHYE! FUCK!) released an album of the year contender with Blood on the second of the month and feels downright disrespectful to only give this album two lines of text. Maybe more to come on this??? So much to talk about, so little time…